@RadioX two identical ads back to back & telling me to tap my screen, erm, if i'm listening in the car that won't work, or, on my laptop!
working from home downside is that the litter box is in the office, cat just did a peepoo and it stinks!!! 🐱💩
it's not really a happy easter at all but turns out you get lots of Easter eggs through donations to RBH. think we're at 5 now.
I think the same every visit but I'm sure the NHS could make easy savings by turning the heating off or down. it's 25, heat on, window open.
getting away for easter. shame it's chez RBH an NHS Establishment with Hudson
another @SkyHelpTeam price rise. that's all services in the last 12 months increased at least once. really benefiting from being loyal. not.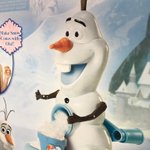 cody_bunch That's kinda horrifying. pic.twitter.com/By8lDnmNxj
not that the conservatives give a toss what so ever. they're ruining my home town and the country is following very closely behind
of the many sugar tax issues this is one people will not think about https://t.co/NLlNna7nsw as a diabetic myself i'd not considered it
nixcraft Dear Politicians,

It is impossible to make a backdoor that only the "good guys" can use. It will get leaked, stolen, or cracked.
Police car seems (maybe accident looks intentional) to have rammed a car into traffic light at Winnersh showcase roundabout. Traffic busy.
past the pickets at RBH to main X-ray with Jenn
@jessicakeogh you might spend it at a lake, but he might thrown you in tied to a log.
wants cake and chocolate and jd. a chocolate, jd cake would be awesome.