@HeathrowAirport hey, what are the rules on alcohol gel in hand luggage? does the 100ml rule still apply?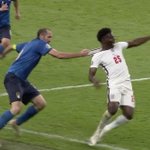 What a winner hey @azzurri No excuse for this. pic.twitter.com/xu3aoaG1tF
Take defenders off during a corner defence. Try a clever penalty. Was never going to work. Mistakes at the most important time in the match.