joshwayne iOS 8.0.1: if you won't listen to U2, we won't give you any other choice.
so @giffgaff signal about the same at home as @three, need to try a few rooms & the drive to work tomorrow. hopefully overall it's better.
@brianleroux if you've installed the Xcode update might be the licence change. sudo gcc should prompt to agree, if it's that
@DrHeebie no. not sure if this one is safe. they pulled it earlier broke cell reception, Touch ID & other bits. I'd wait for the Twitter ok!
wow so 8.0.1 seems to be a disaster. bent iPhones with no cell service, also known as a spoon.
@gert_railo it's looking far more likely we'll consider it!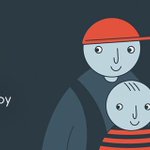 ParentsNearby NCT fear competition and refuse to honour an agreement to promote the free app ParentsNearby blog.parentsnearby.com/2014/09/22/nct… pic.twitter.com/hV6aZrH6TP